"Rosie" - Red Velvet Cake - Pick Up In Store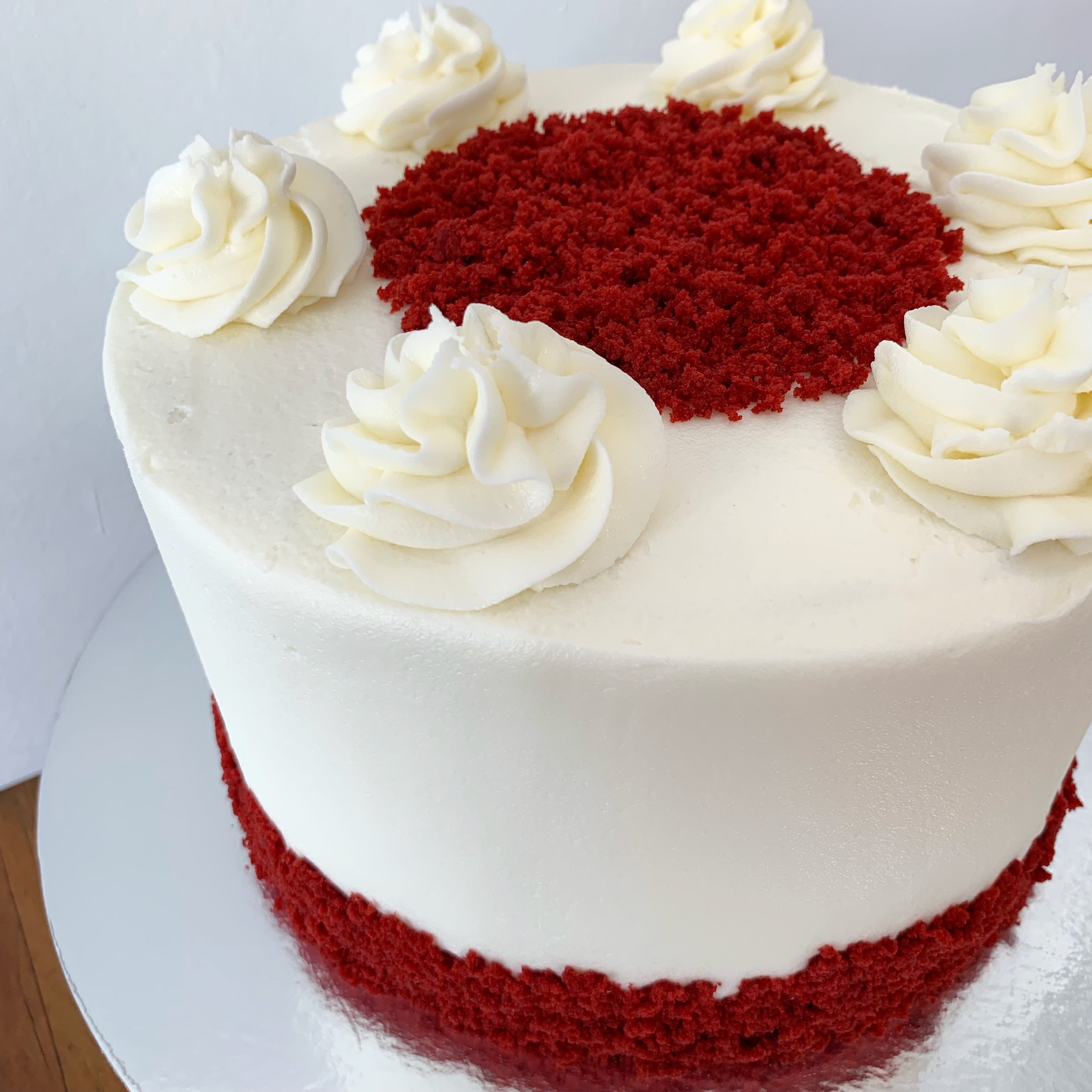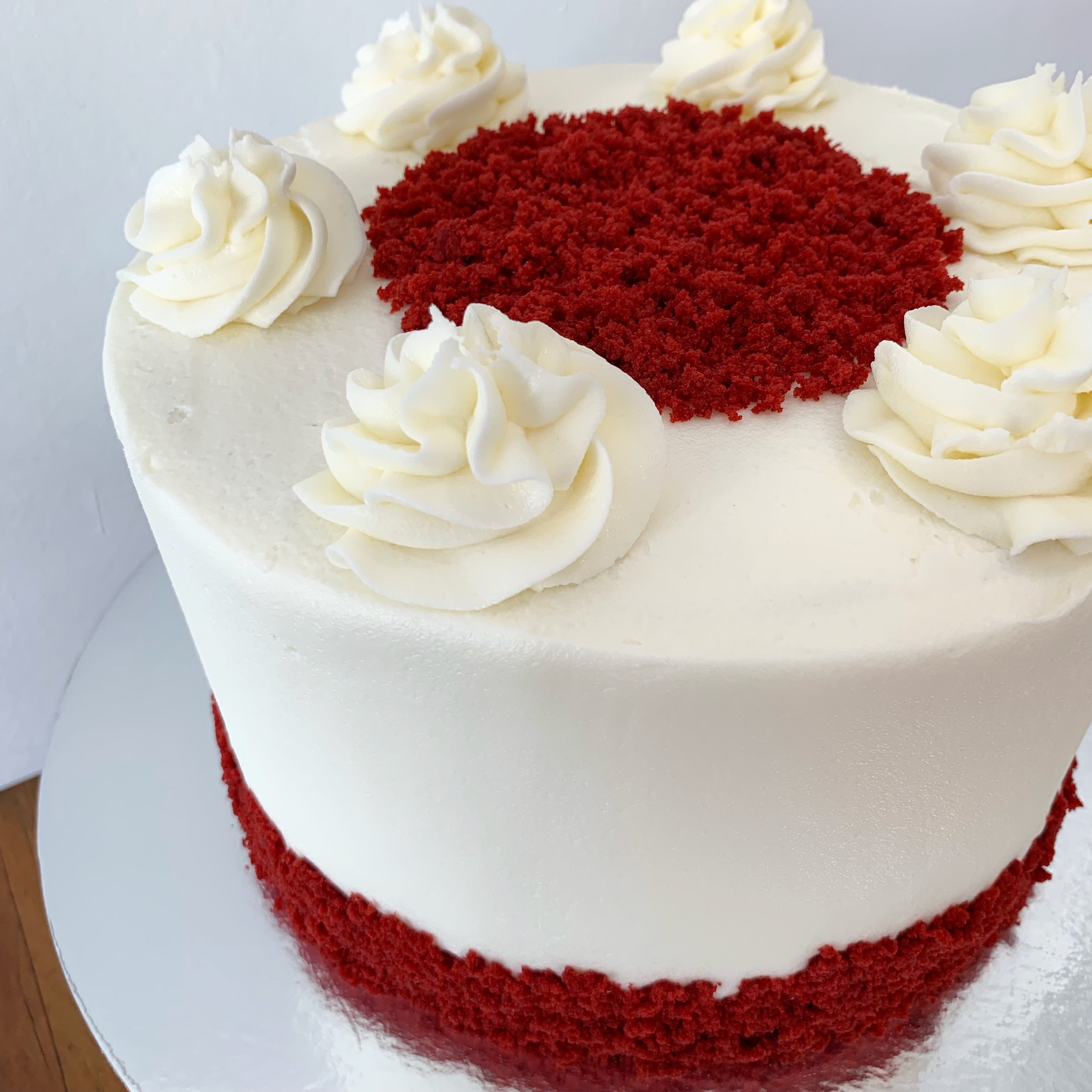 "Rosie" - Red Velvet Cake - Pick Up In Store
MINIMUM 3 DAYS NOTICE IS REQUIRED FOR ALL CAKE ORDERS. (Eg: Order placed on a Monday for Thursday pick up, is the minimum lead time for cakes). Same day order is not available for this product.
"Rosie" is a classic, and one of our signature cakes.
Cake: Our original, soft Red Velvet cake.
Centre: Cream cheese icing between each layer.
Topped with: Topped with red velvet crumb and cream cheese buttercream puffs.
Please enter all pick up details on the form that will appear once you select "add to cart".
SERVING SIZE
Our recommended serving size is based on a generous traditional slice of cake cut as a wedge. If you wish to cut your cake into cubes, you can easily double our serving size. Our Traditional Round Cake consists of 3 layers of cake, and our Tall Cake consists of 5 layers of cake.
6" Cake (6-12 Serves)
8" Cake (12-18 Serves)
10" Cake (20-30 Serves)
6" Tall Cake (12-24 Serves)
8" Tall Cake (24-36 Serves)