"Priscilla" - Rainbow Jumbo Cupcake - Pick Up In Store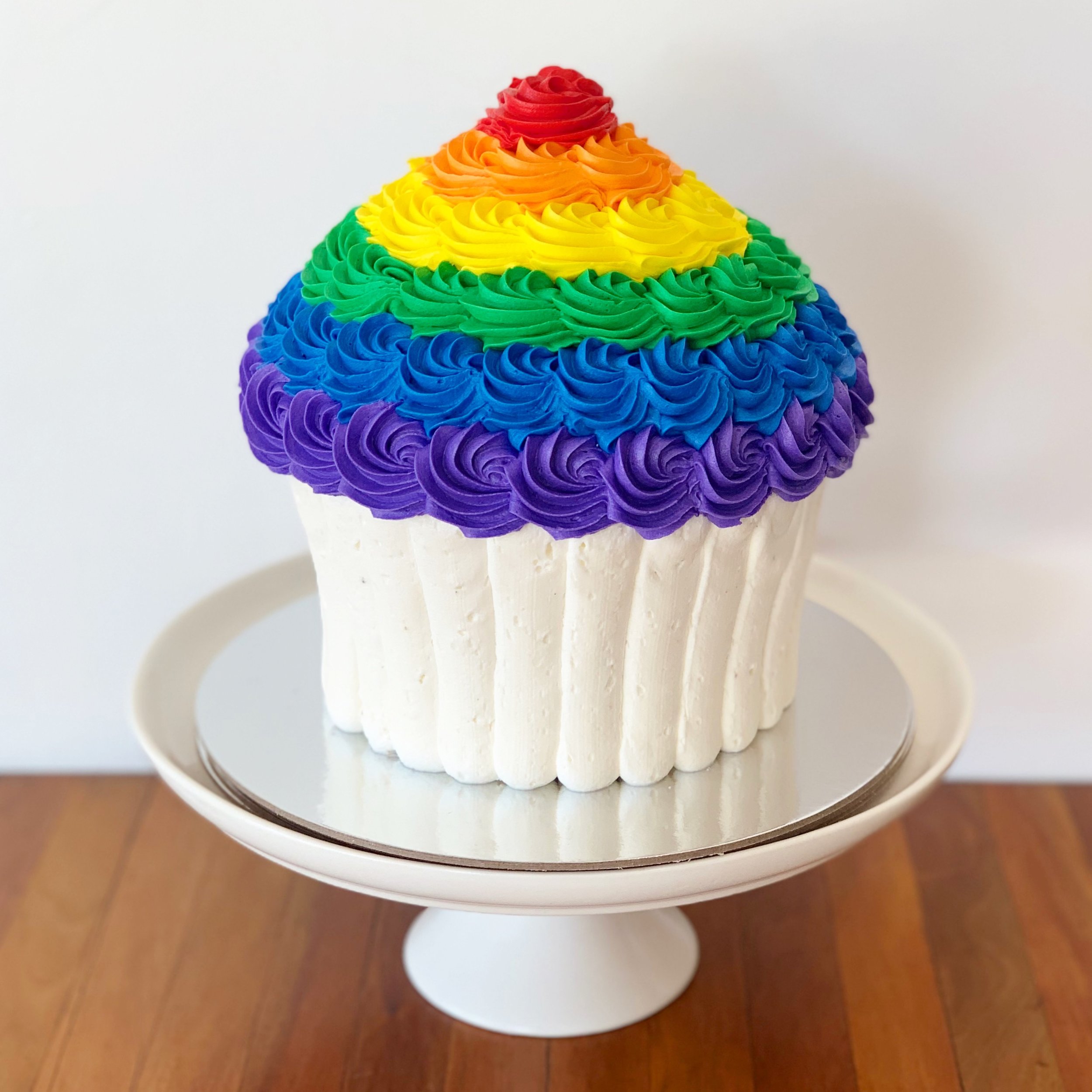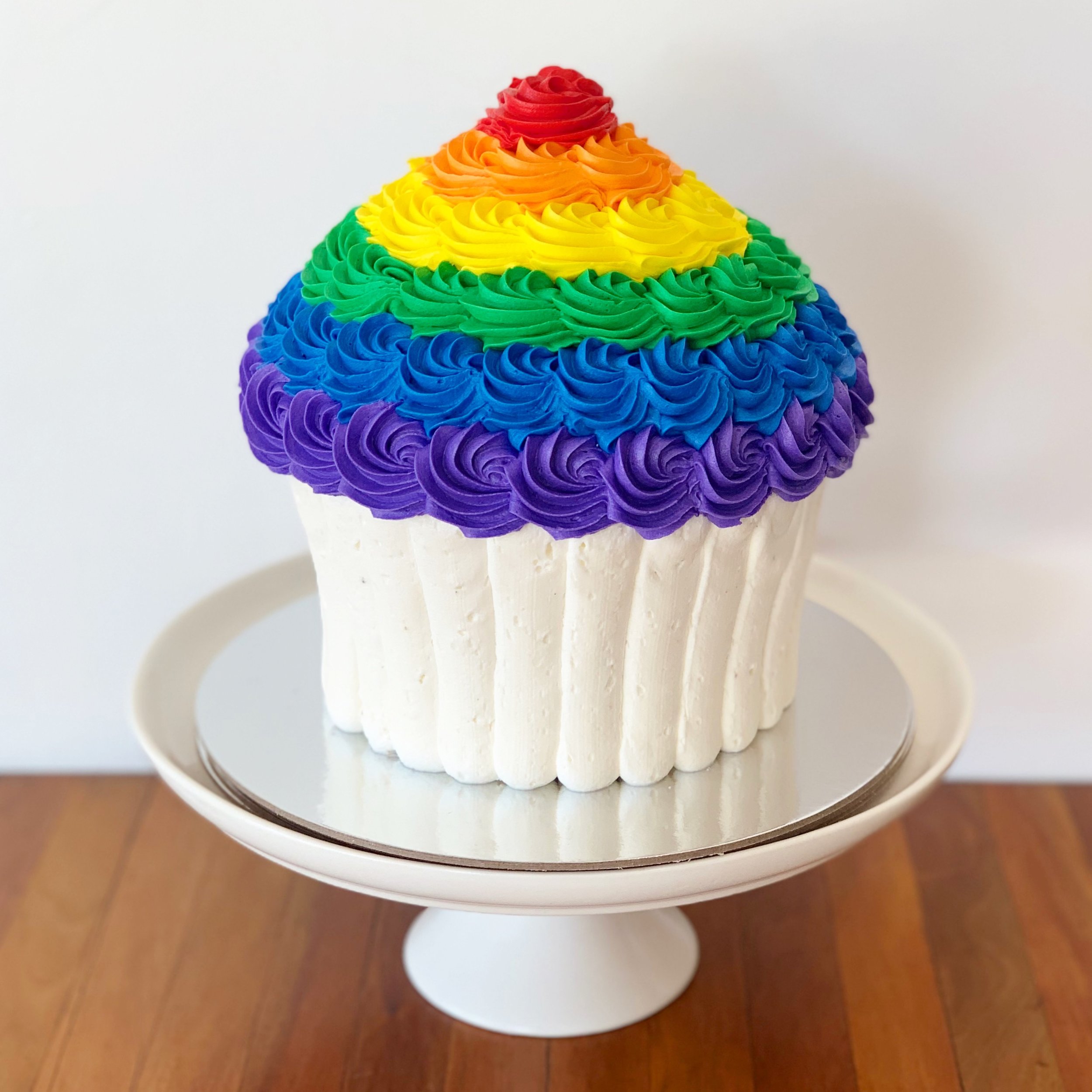 "Priscilla" - Rainbow Jumbo Cupcake - Pick Up In Store
MINIMUM 3 DAYS NOTICE IS REQUIRED FOR ALL CAKE ORDERS. (Eg: Order placed on a Monday for Thursday pick up, is the minimum lead time for cakes). Same day order is not available for this product.
"Priscilla" is our Rainbow Jumbo Cupcake.
Cake: Your choice of Vanilla, Chocolate or Red Velvet Cake.
Bottom: The base of "Priscilla" is piped with white vanilla buttercream.
Top: The top of "Priscilla" is piped with vanilla buttercream in the 6 colours of the rainbow.
Please enter all pick up details on the form that will appear once you select "add to cart".
SERVING SIZE -12 to 24 people.
Our recommended serving size is based on a generous traditional slice of cake cut as a wedge. If you wish to cut your cake into cubes, you can easily double our serving size. Our Jumbo Cupcake is best cut as wedges, from top to bottom. As a wedge is pulled out, it will fall naturally into two pieces of serving size cake. Once you have cut half of the Jumbo, the cake can be laid down cake-side down, for the remaining on the cutting.